Unique Handmade Gifts For Everyone On Your Gift Giving List!
Who doesn't love handmade gifts?
Finding a unique handmade gift for the home or office is truly awesome. Your friends and family will immediately wonder where you got such a unique artistic piece of handmade art.
Most people don't have such luxuries in their home and office because they don't know where to shop for these gems!
That's what makes handmade gifts so unique!
A handmade gift can be a piece of unique art for the wall or even a decorative throw pillow that is designed with a special art pattern on it that someone has created.
You can even have your own image or your pet's image added to some of these designs through a customization feature at checkout. How cool is that…
Note: All the images below are clickable, in a hurry… just click on the image and you'll be directed to the product details. This is the section to visit if your looking for a handmade gift as a present to give to your mom, dad, a friend, a co-worker or even for kids. There are even handmade gifts for pets! You might even want these unique gifts yourself!
My love for handmade products originates from my passion and desire in making my Purple Ladybug Designs on Redbubble, some of which I will also be highlighting in this section of the Giving Gifts Guide.
I also have a passion for creating unique handmade wall art pieces that you can find in my Etsy shop here.
Check out these unique 
handmade gifts

for men, women, kids, pets and all the special occasions.

There are also gifts for your baby in the handmade gift shop listings below. You can even buy awesome handmade stickers, check it out here.

How about unique handmade gifts for those who own a phone, like almost everyone you know right!

Unique t-shirts, skirts, dresses and other apparel can be found at Redbubble as well. Click on the image below to shop for some awesome cool t-shirts now. How would you like to have a very unique design on your iPhone or on other household products such as clocks, duvets pillows and even apparel?

How about this unique kids clock! A dinosaur clock I am sure most kids would love to have in their bedroom and an awesome unique laptop cover with a purple and orange geometric design. These unique handmade gifts can't be found in your local stores!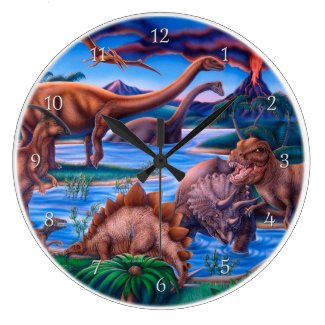 There are so many more handmade gifts to explore online. Redbubble and Zazzle are just a few locations to find them.
I highlight more online shops and artists in the handmade section of the Giving Gifts Guide below. Check out these handmade gifts for some awesome deals on some more of these unique products that your friends and family will wonder where you found them!
Simple geometric patterns can be placed on home decor items, laptop cases, shower curtains, socks and even your phone cases. I know this because I'm one of the artists who loves to make geometric designs.  Geometric design patterns can be as simple as dots, triangles...
read more